The forever growing in popularity ranges from ELKA; the 8mm and 12mm ranges of laminate are now stocked items here in our Aylesford warehouse.
What this means is:
✅ Much keener rates per metre to the end user.
✅ Faster delivery turnarounds, even on large orders.
✅ Collections can be arranged from our Aylesford, Kent warehouse.
If you're not familiar with ELKA products, fear not! ELKA's parent company is Unilin and they are also the name who look after the big names such as Balterio and Quick-Step; in fact they're all manufactured in the very same warehouse. So you can rest easy knowing that all ELKA products carry the very same level of quality control, specifications and manufacturing processes that the big authoritative names use - just without their hefty price tags.
How much is it?
The per square metre rates for 8mm start at £10.53 and can come down to as low as £8.80 depending on the quantity you're ordering and the 12mm starts at £13.93 and again can come down to as low as £11.63 depending on the quantity of boxes being purchased.*
Why would I choose 12mm over 8mm?
- Good question! Essentially like with most floorcoverings, the thicker you go the tougher the product is. The 12mm comes with a 25 year domestic warranty, 5 year commercial warranty and an AC5 rating. AC5 is the highest rating you can receive against a laminate scratch resistance test so the 12mm will be perfect for anyone with high traffic and even pets (depending on how sharp those claws are). The 8mm comes with pretty good minerals for a domestic install too so don't be put off as this range comes with a 20 year domestic warranty - not bad at all.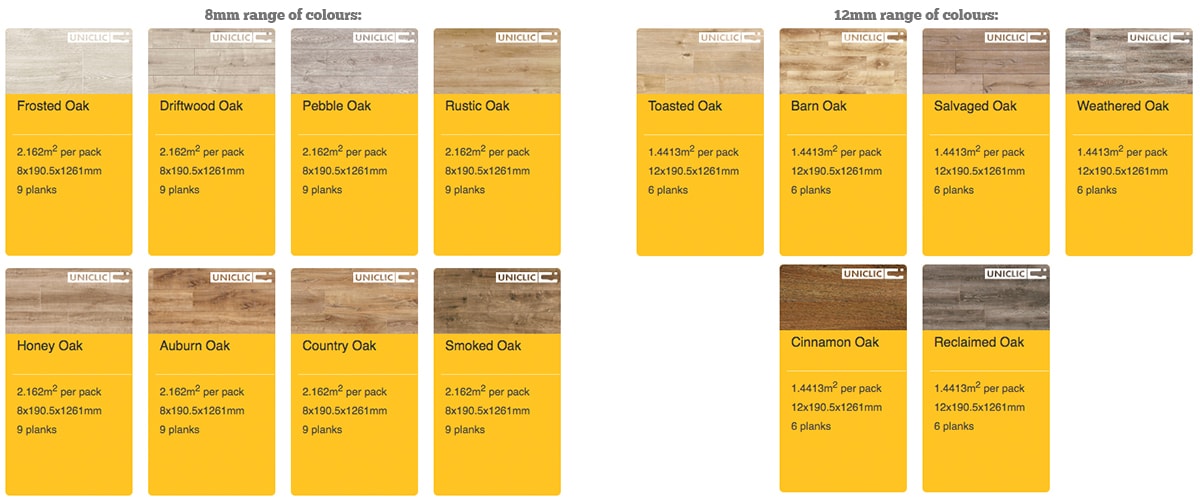 *Prices correct at time of writing blog post on 22-MAY-2018, please refer to the product pages on the website to confirm today's prices.