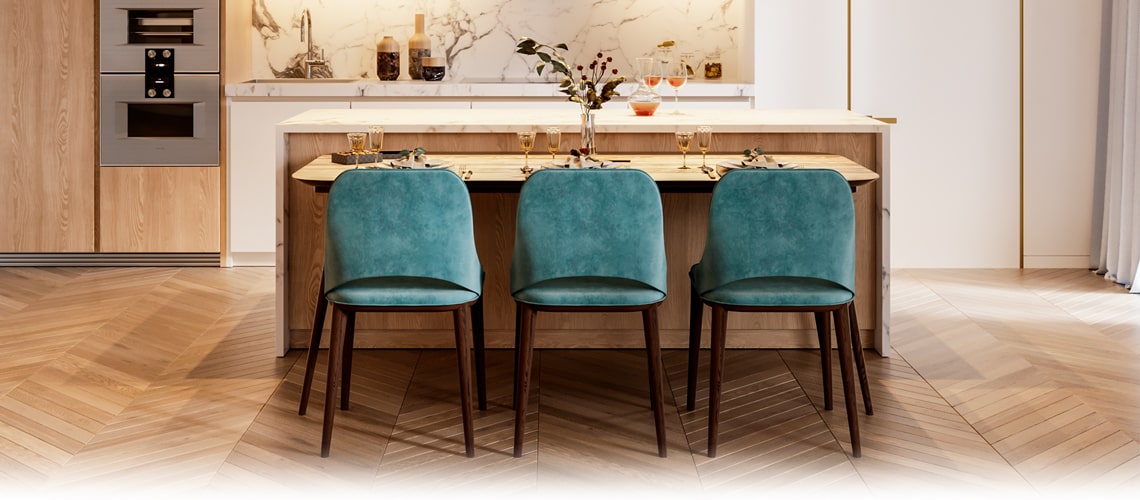 Our worst nightmare is walking into any High Street flooring store to find the selection of products they offer being only a fraction of what is truly available in the market today. Which is why we have spent 25 years in the flooring and interior design industry perfecting our connections and product portfolio sourced from within the United Kingdom and Europe to provide you with a whole host of different floor coverings you truly will not find anywhere else, especially the High Street. Flooring is not boring; it's inspiring, and you will believe this whilst shopping with us.
Being a nimble, family run business since 2007 we are agile in this market allowing us to break away from the normal mundane options of floors you will find elsewhere. With direct accounts to manufacturers in United Kingdom, Germany, Belgium, France, Denmark and many more our proven record will ensure you leave our showroom knowing you've found what you're looking for.

Not only does our product portfolio set us apart from the usual High Street retailers but our genuine passion to deliver fabulous floors and installations goes into everything we do. We believe firmly against any hard sells, the products speak for themselves; though you can be assured that along the way you'll be provided with an abundance of guidance, expert knowledge and care to lead you to choosing your perfect floor.

Launched in 2013 our website has snowballed into one of the largest flooring libraries in the UK. Though that may sound daunting, our expert Flooring Gurus are ready to serve through many contact mediums to help you find your brand new floor, through the internet. Whether it's WhatsApp, Skype, Email or LiveChat we are ready to help you with finding your next adored floor.

Visit our purpose built design studio at our operating address in Aylesford, Kent, to be mesmerised at the choice you have before you. Our team of passionate Gurus will be able to guide you through the whole process whilst getting a true understanding of your home lifestyle to be able to present you with floors that will go above and beyond your requirements.

We have relationships with installers covering most of Kent, Sussex and London specialising in all types of installations. These relationships have been built on years of friendship and trust, meaning we absolutely stand by their attention to detail and quality of craftsmanship. If perhaps you're outside of these areas we work very closely with The National Institute for Carpet and Floorlayers and Check a Trade so in any circumstance we certainly be able to connect you with an installer to complete the project.